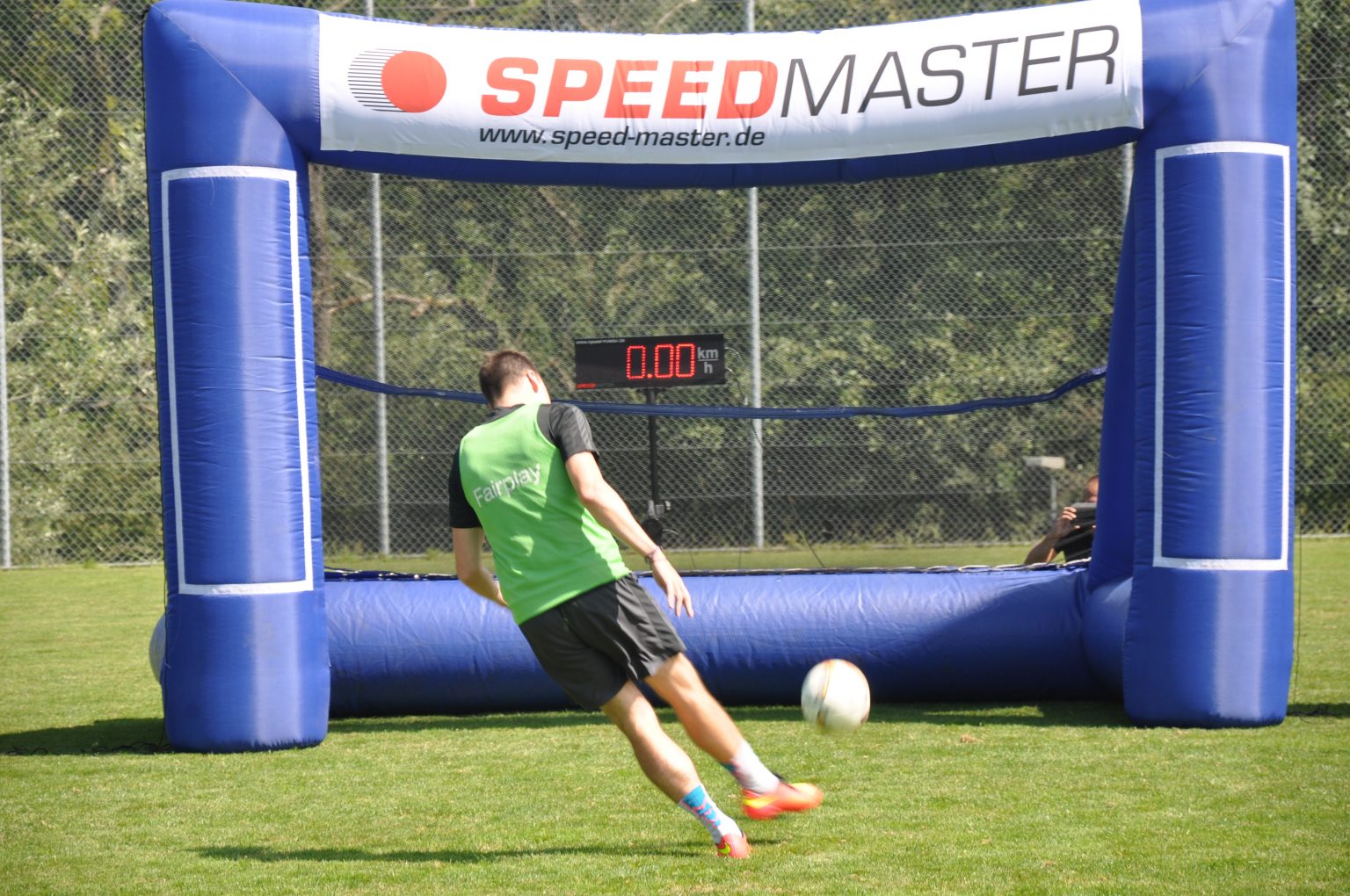 Who we are
We are a producer and developer of professional speed measuring systems and matching accessories for sports. Our devices are perfectly suited for all types of sports, be it motor sports, winter sports, any sports using balls and many more. More or less all moving objects can be measured. As a producer and developer, we specialize in creating customized solutions. Please send us your ideas and wishes. Our radar devices, inflatable goals and software solutions are highly popular among professional clubs in football, handball, hockey, etc. They benefit from the customized and attention-grabbing sponsoring possibilities in and around arenas and stadiums. In addition, agencies, small clubs and associations use our devices for events, tournaments, camps or promotions and benefit from our rentals service. Speedmaster is located in the German city of Konstanz, directly at the beautiful Lake Constance. Speedmaster is part of the Swiss Sensor AG, which is also located on the Swiss side of Lake Constance. Swiss Sensor AG was founded in 2003 and specializes in sensor and radar technics. They develop traffic speed measuring systems and other devices. Since many staff members are very interested in sports the idea grew rapidly to adapt the traffic systems to sports as well.
It soon became clear that clubs as well as the sports industry are very interested in this additional service, in particular because our radar system offers highly attractive additional sponsorship possibilities. The first projects started with the prototype of our current arena system, cooperating with the Swiss clubs Pfadi Winterthur (handball) and FC Basel (football). Soon more arena projects were to follow. Simultaneously we started developing our current event solution which was also in strong demanded from day one – in particular in combination with an individually branded inflatable goal.
Today we are very happy and proud of our wide range of in-house manufactured products and the partners and clients who use our devices. We remain motivated to improve our existing range of products as well as develop new products such as our software solutions. Due to the fact that all of our products can be purchased as well as rented we can present the perfect solution for each of our clients. We are looking forward to hearing from you through our request form.